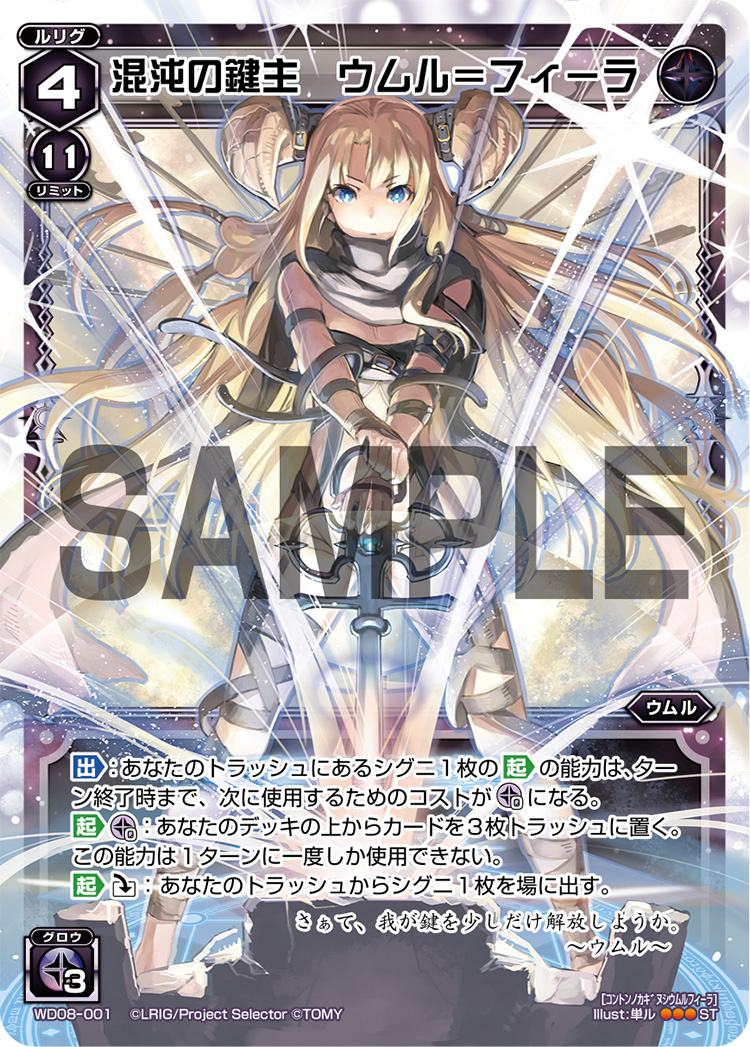 Umr (ウムル, Umuru) is a black LRIG type.
Umr's playstyle revolves around Ancient Weapon SIGNI, either putting them onto the field from the trash or putting them into the trash for powerful abilities.
LRIG cards
Edit
Umr support cards
Edit
Ad blocker interference detected!
Wikia is a free-to-use site that makes money from advertising. We have a modified experience for viewers using ad blockers

Wikia is not accessible if you've made further modifications. Remove the custom ad blocker rule(s) and the page will load as expected.