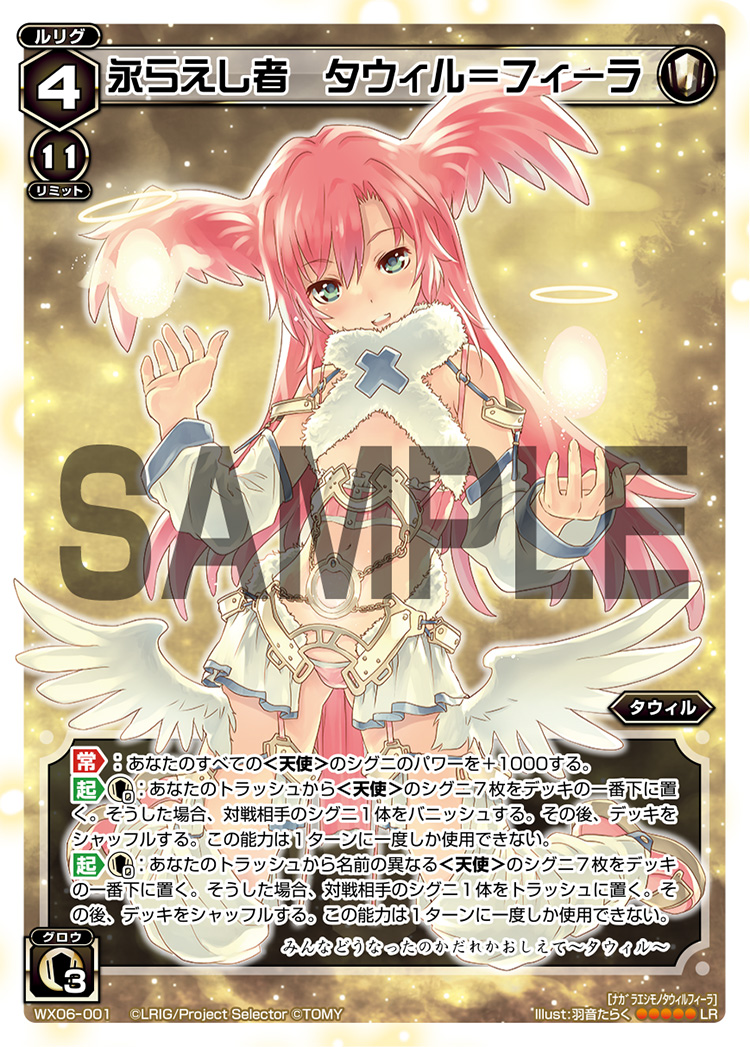 Tawil (タウィル, Tauiru) is a white LRIG. She first appeared in WX-06 Fortune Selector.
Tawil decks focus on playing high-powered Angel SIGNI while providing a steady stream of removal, often putting SIGNI directly into the trash rather than banishing them or returning them to the hand. Tawil has little of the flexibility that Tama has, but in exchange, her effects have comparatively more power.
LRIG cards
Edit
Tawil support cards
Edit
Ad blocker interference detected!
Wikia is a free-to-use site that makes money from advertising. We have a modified experience for viewers using ad blockers

Wikia is not accessible if you've made further modifications. Remove the custom ad blocker rule(s) and the page will load as expected.