For the character in the selector stirred WIXOSS manga, see Sara Shirato.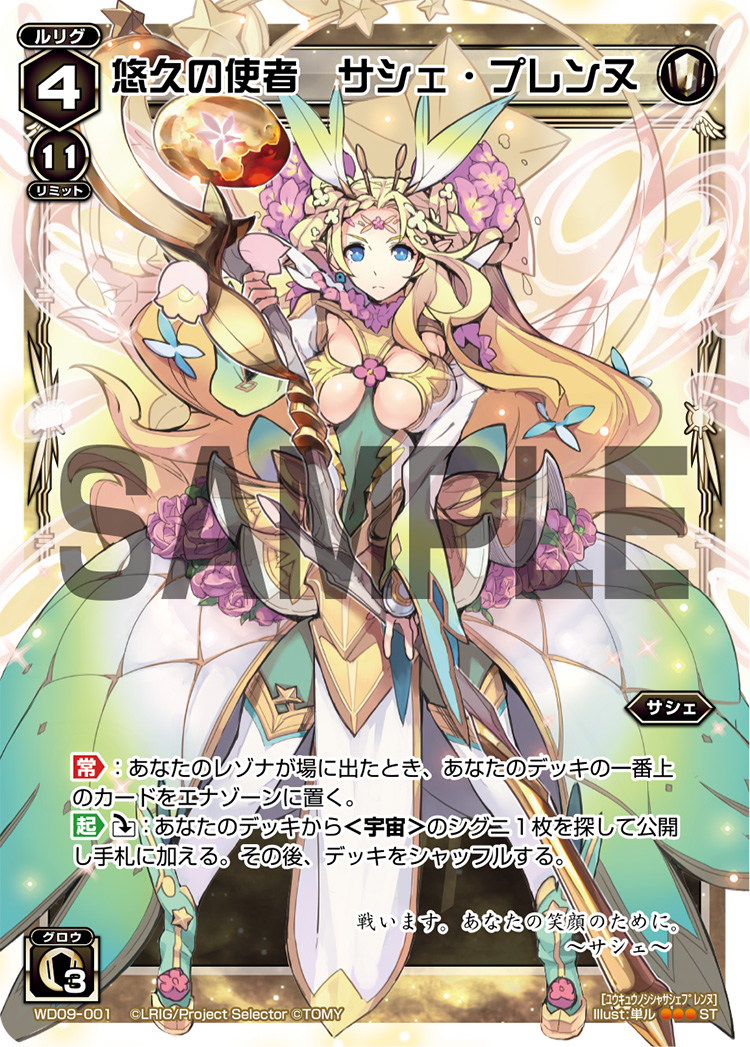 Sashe (サシェ) is a white LRIG. She first appeared in WXD-09 White Pray.
Sashe focuses on playing Resona SIGNI. Her Space SIGNI generate card advantage, in preparation to fulfill the Resonas' play conditions. The Resonas themselves focus on controlling the opponent's field and removing SIGNI, giving them a path towards the opponent's Life Cloth.
LRIG cards
Edit
Sashe support cards
Edit
Ad blocker interference detected!
Wikia is a free-to-use site that makes money from advertising. We have a modified experience for viewers using ad blockers

Wikia is not accessible if you've made further modifications. Remove the custom ad blocker rule(s) and the page will load as expected.