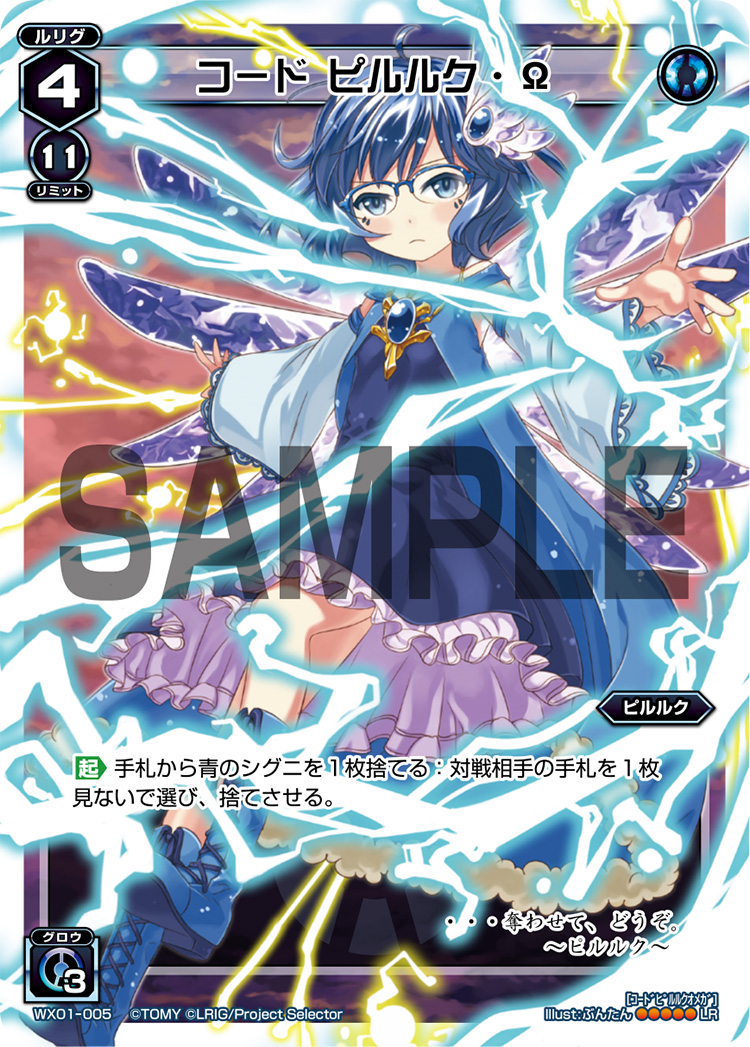 There are two anime characters corresponding to this LRIG type. See Piruluk or Piruluk (Lostorage).
Piruluk (ピルルク, Piruruku) is a blue LRIG type.
Piruluk decks focus on controlling the opponent through means such as discard or freeze. They build up their resources through draw cards while whittling down the opponent, until they can win the game unopposed.
There are different builds for the different LRIGs: Pure blue Piruluk LRIGs focus on drawing cards or discarding opponent's cards. Dual-color Piruluk focuses on spells and self milling. They also can salvage spells fairly easily and decrease the cost of spells used. Remember Piruluk LRIGs focus on controlling opponent's field with freeze effects, then banishing them for low cost.
LRIG cards
Edit
Piruluk support cards
Edit
Ad blocker interference detected!
Wikia is a free-to-use site that makes money from advertising. We have a modified experience for viewers using ad blockers

Wikia is not accessible if you've made further modifications. Remove the custom ad blocker rule(s) and the page will load as expected.