For this character in the Lostorage incited WIXOSS anime, see Mel.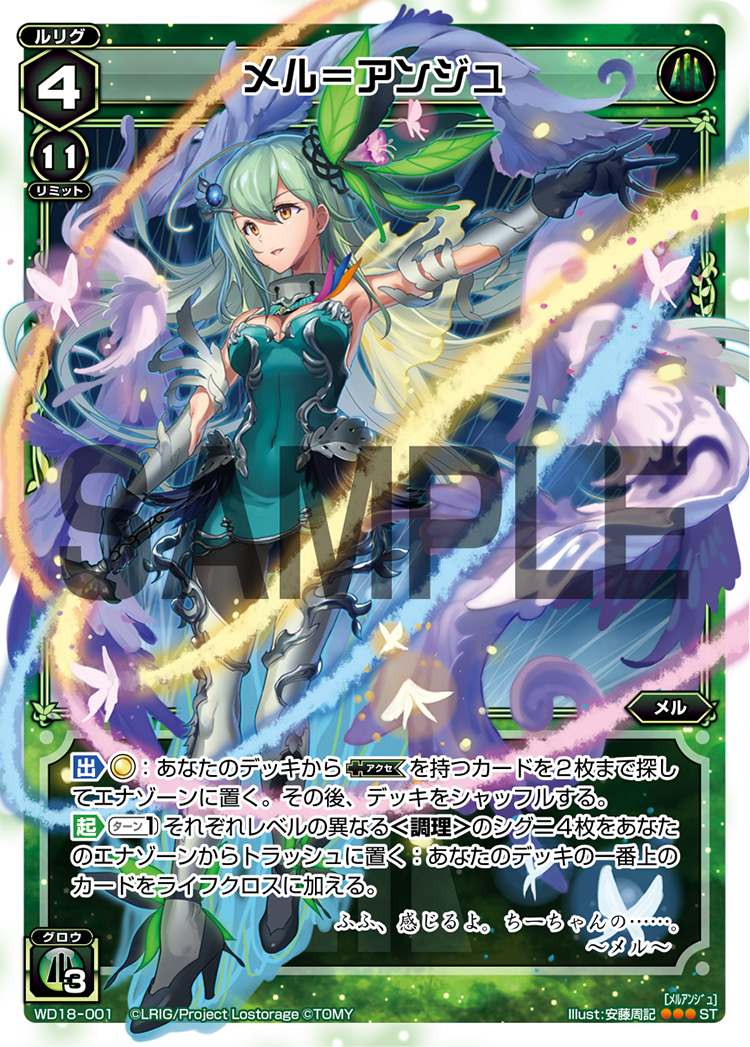 Mel (メル, Meru) is a green LRIG who debuted in WXD-18 Green Berserk. She primarily uses Cooking SIGNI.
Mel's playstyle is heavily defensive. Using her Accessories, Mel can increase the power of her SIGNI or render them immune to SIGNI or spell effects, protecting them from the opponent's attempts at offense. Mel also has many cards that can draw cards or ener charge, usually requiring an attached Accessory as a condition, allowing her to sustain her field. As a trade-off, Mel's offensive ability is lacking, although not to Anne's extent: her offensive options are limited to a few cards, such as Code Order Steak, Code Eat Curry, and Many Battles.
LRIG cards
Edit
Mel support cards
Edit
Ad blocker interference detected!
Wikia is a free-to-use site that makes money from advertising. We have a modified experience for viewers using ad blockers

Wikia is not accessible if you've made further modifications. Remove the custom ad blocker rule(s) and the page will load as expected.