For the character in the selector infected WIXOSS anime, see Hanayo.
Hanayo
花代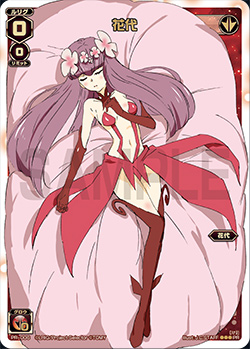 Sets
Promotional - (PR-006 - PR - 4/14/2014)
Flavor:
Hello, Selector.
こんにちは、セレクター。
Illust: J.C.STAFF

Flavor:
Open. ~Hanayo~
オープン。~花代~
Illust: J.C.STAFF/坂井久太

Flavor: (parallel version only)
Firearm Pitching
銃火器投法
Illust: パトリシア
Ad blocker interference detected!
Wikia is a free-to-use site that makes money from advertising. We have a modified experience for viewers using ad blockers

Wikia is not accessible if you've made further modifications. Remove the custom ad blocker rule(s) and the page will load as expected.