An ability (能力, Nōriyoku) is an action, occurrence, or quality that SIGNI and LRIG cards have.
There are four types of abilities:
[On-Play] abilities occur whenever a SIGNI or LRIG is put onto the field. On-Play effects without a cost are mandatory, while On-Play effects with a cost are optional.

[Action] abilities can be used during your main phase by paying their cost. As long as you can pay the cost, you can use Action effects any number of times.
[Constant] abilities are always in effect. Some have conditions, like having a certain number of cards in the trash or having a certain number of cards in the Ener Zone.

[Auto] abilities trigger whenever a certain condition is fulfilled, such as having your Life Cloth crushed or having a SIGNI enter the field from the trash.
Additionally, some abilities have further labels, indicating a usage restriction or use timing.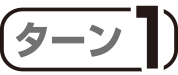 [1/Turn] abilities can only be used once per turn.

[Attack Phase] abilities can be used during the ARTS use step of the attack phase.
Unless specified otherwise, abilities are only active when a SIGNI or LRIG is on the field. However, if a SIGNI's ability triggers when it is removed from the field (such as if it was put into the trash as a cost, or it was banished along with other SIGNI), then its abilities still occur.
Ad blocker interference detected!
Wikia is a free-to-use site that makes money from advertising. We have a modified experience for viewers using ad blockers

Wikia is not accessible if you've made further modifications. Remove the custom ad blocker rule(s) and the page will load as expected.